YOU ASKED, WE ANSWERED
Why create an Adirondack Flag?
I love the Adirondacks, just like you, and I wanted to be able to share my Adirondack Pride loud and clear. But - until now - the Adirondacks didn't have a singular iconic image, so I decided to create one!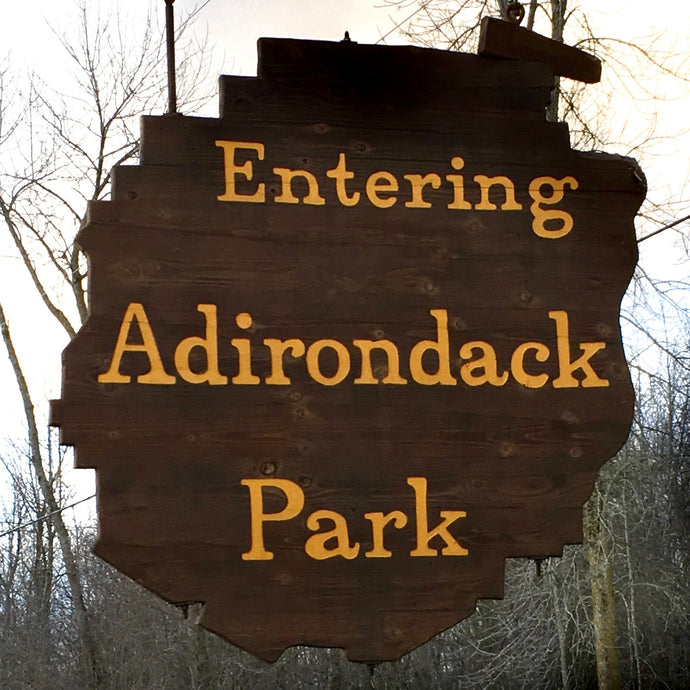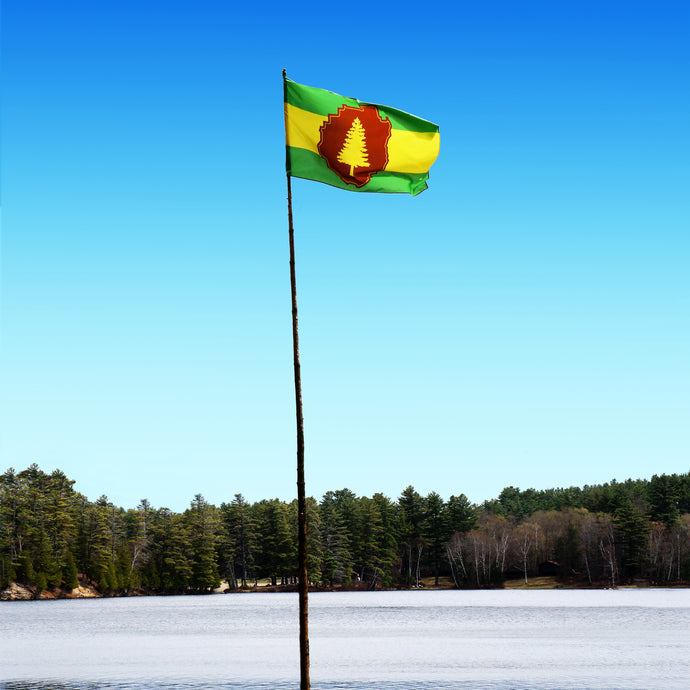 Why does it look like this?
After a deep dive into vexology (the study of flags) and trying out dozens, if not hundreds, of ideas, the flag was born!
The shape of the blueline (the outline of the park) is extremely distinctive and takes center stage, making the flag specific to the Adirondack Park.
The eastern pine depicted is the most common tree in the Adirondacks and stands on an anonymous ridge is the park.
The brown & yellow are the shades as the iconic road signs, trail signs and welcome signs found throughout the park.
Together, the brown, green & yellow remind me of the great camps, drinking coffee outside a lean-to in Indian Lake and looking out from a rocky mountain overlook in the early fall.
It's designed to celebrate the best of the park while being distinctive & iconic enough to be recognized by Adirondack enthusiasts everywhere!
Who designed the flag?
Rebecca Rapple, an amateur vexologist and native Adirondacker, born in Warrensburg and raised in North River. She holds the park near and dear to her heart.
Rebecca loves to display her Adirondack pride: even her engagement ring is an Adirondack gem: designed & forged in the park from a garnet found in North River.
Today, Rebecca & her mother, Mariann (of Ticonderoga) work on this project as a team. Seriously, say hi to us, we're really nice! That's us holding the flag!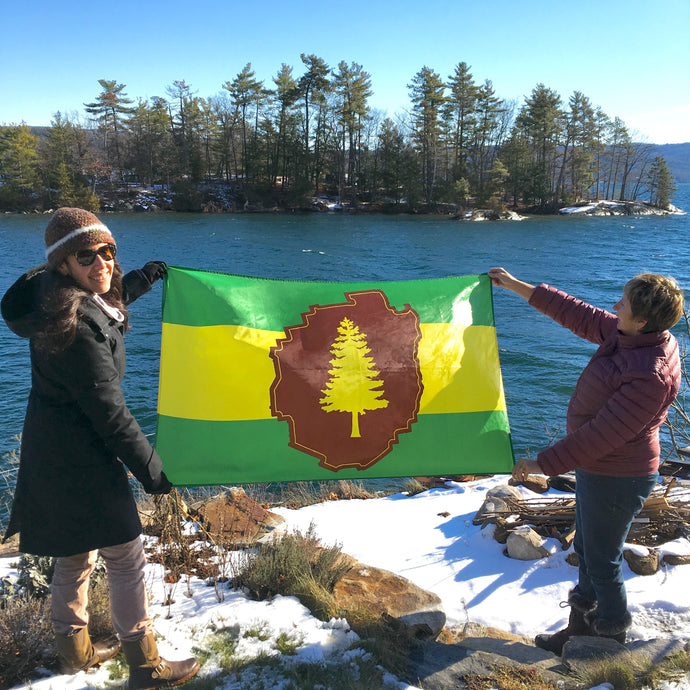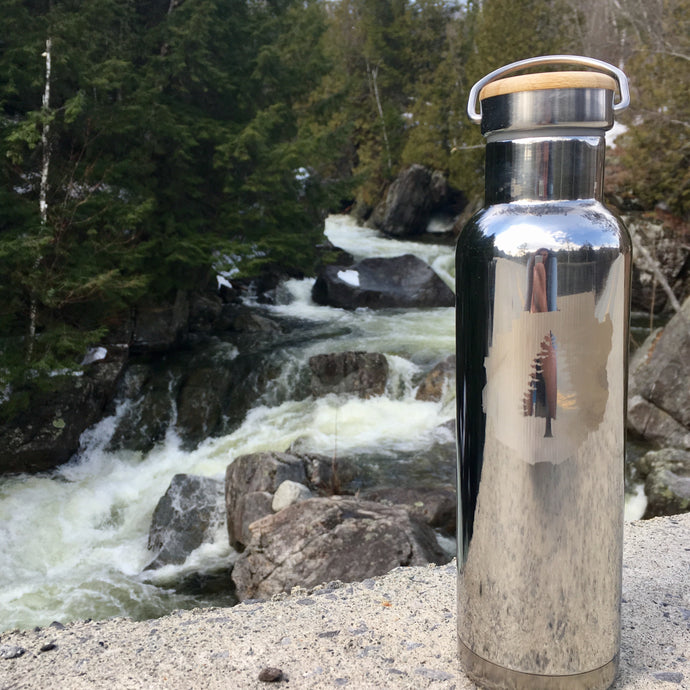 Can we find you on social media?
We're pretty much off of social media these days. We prefer to spend our time enjoying that Adirondacks! That said, we'd love for you to come be our friend over on Instagram.
@theadirondackflag 
What is 10% to Thrive?
10% to thrive is part of our commitment to serve and support the Park.
We partner with Adirondack focused non-profits to donate a minimum of 10% of all proceeds to a thriving Adirondack Park & community. Our giving is focused on three areas: environmental stewardship, economic vitality and educational opportunity.
We are working to ensure that this generation - and three generations from now - will be able to enjoy an Adirondack Park full of life, beauty, wonder and opportunity.
Please join us in supporting a thriving Adirondack Park.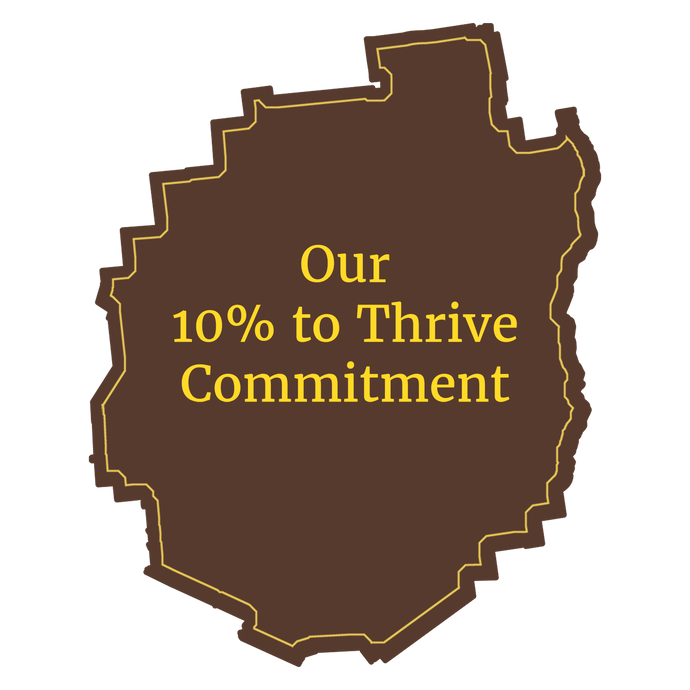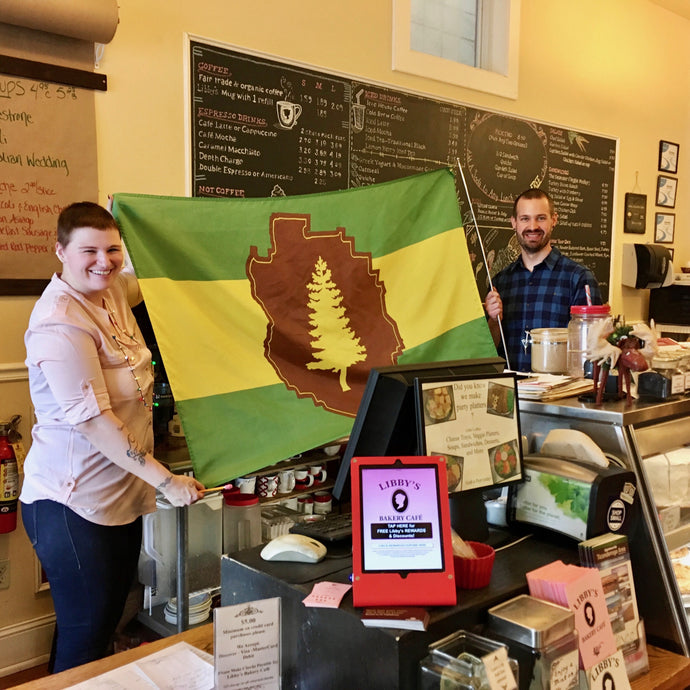 Where is the gear made?
We are strongly committed to supporting local businesses, and a healthy worldwide ecosystem. But the system isn't perfect and neither are we.
We source as much as possible from the Adirondack region -- all of our stickers are made within the park and all paper products are printed in the park on recycled paper sourced from Adirondack mills. We support local businesses!
Our patches are made in the USA, although not in the park. Our flags & water bottles are sourced from independently verified eco-friendly family businesses in China. I would love to be able to source everything from the Adirondacks - or at least the USA - but the price points at this time wouldn't support our local wholesaler needs or the 10% to Thrive initiative (and the flags would cost at least $70!).
We source our goods mindfully and look forward to improving every year.
How soon can I expect my order to arrive?
Flag shipments are processed within 3 business days, often much sooner. Shipping takes an additional 1-4 days.
Typically, you'll get your flag in less than a week!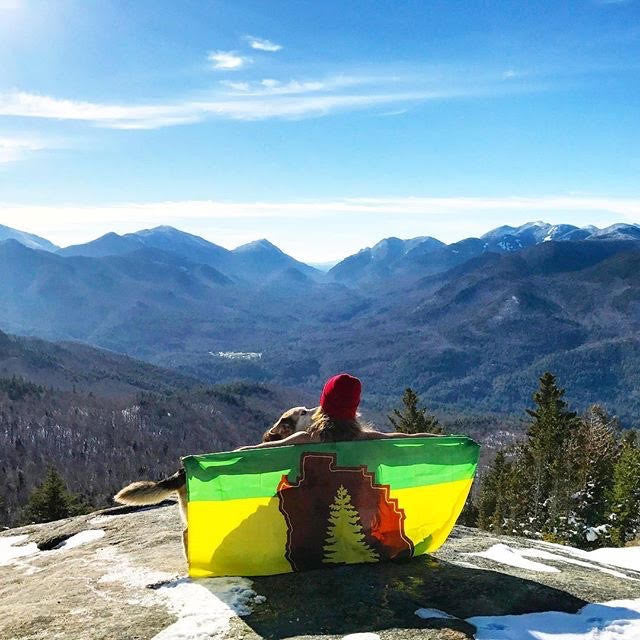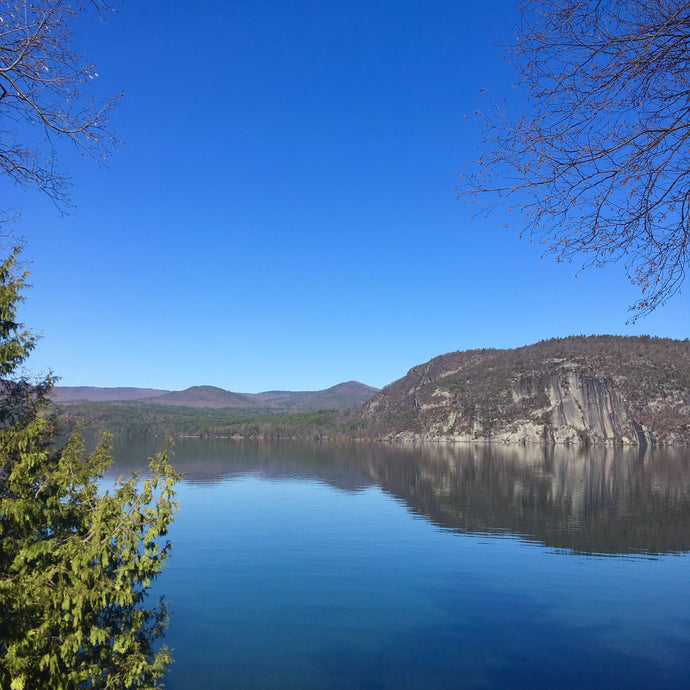 What's your return policy?
If you aren't happy with your Adirondack flag gear for any reason, simply ship it back to us for a full refund.
We accept refunds, no questions asked, for the first 30 days.
Get Your Adirondack Gear Today